Searching for Candidates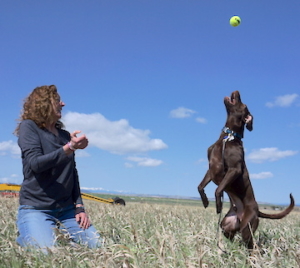 The Rescues 2the Rescue evaluation was developed to guide less experienced shelter staff and volunteers through screening and scoring dogs.  It is important to realize that scoring on R2R might not reflect the scores experienced working dog handlers and evaluators would give the same dog.  The evaluation video(s) will give you a more reliable idea of a dog's abilities.
What if the dog is far away?
The evaluation criteria are intended to give you a good sense of toy- and hunt-drives and overall intensity but each trainer prioritizes different characteristics.  If you see a dog who interests you but you need more information or additional tests, reach out to the shelter.  They want to help their dogs find the right home and most will be more than happy to accommodate a special request or two.  You can also search the member directory to see if there are any trainers in the area who would be willing to do an in-person evaluation for you.
Do you have a tip or tool to share?
We have been working at this for a long time but that doesn't mean we know everything.  Do you have ideas, suggestions, or tricks you think would be helpful to other members of this community?  We would love to hear about them!
Send us an email at [email protected] or use our Contact form to submit your great ideas and we just might post them here.
Additional Resources    Go Back to Tips & Tools